PENINSULAR MALAYSIA (AP) — Jum's words tumble out over the phone, his voice growing ever more frantic.
Between sobs, he says he's trapped on a Malaysian plantation run by government-owned Felda, one of the world's largest palm oil companies. His boss confiscated and then lost his Indonesian passport, he says, leaving him vulnerable to arrest. Night after night, he has been forced to hide from authorities, sleeping on the jungle floor, exposed to the wind and the rain. His biggest fear: the roaming tigers.
All the while, Jum says his supervisor demanded he keep working, tending the heavy reddish-orange palm oil fruit that has made its way into the supply chains of the planet's most iconic food and cosmetics companies like Unilever, L'Oreal, Nestle and Procter & Gamble.
"I am not a free man anymore," he says, his voice cracking. "I desperately want to see my mom and dad. I want to go home!"
An Associated Press investigation found many like Jum in Malaysia and neighboring Indonesia – an invisible workforce consisting of millions of laborers from some of the poorest corners of Asia, many of them enduring various forms of exploitation, with the most serious abuses including child labor, outright slavery and allegations of rape. Together, the two countries produce about 85 percent of the world's estimated $65 billion palm oil supply.
Palm oil is virtually impossible to avoid. Often disguised on labels as an ingredient listed by more than 200 names, it can be found in roughly half the products on supermarket shelves and in most cosmetic brands. It's in paints, plywood, pesticides and pills. It's also present in animal feed, biofuels and even hand sanitizer.
The AP interviewed more than 130 current and former workers from two dozen palm oil companies who came from eight countries and labored on plantations across wide swaths of Malaysia and Indonesia. Almost all had complaints about their treatment, with some saying they were cheated, threatened, held against their will or forced to work off unsurmountable debts. Others said they were regularly harassed by authorities, swept up in raids and detained in government facilities.
They included members of Myanmar's long-persecuted Rohingya minority, who fled ethnic cleansing in their homeland only to be sold into the palm oil industry. Fishermen who escaped years of slavery on boats also described coming ashore in search of help, but instead ending up being trafficked onto plantations -- sometimes with police involvement.
The AP used the most recently published data from producers, traders and buyers of the world's most-consumed vegetable oil, as well as U.S. Customs records, to link the laborers' palm oil and its derivatives from the mills that process it to the supply chains of top Western companies like the makers of Oreo cookies, Lysol cleaners and Hershey's chocolate treats.
Reporters witnessed some abuses firsthand and reviewed police reports, complaints made to labor unions, videos and photos smuggled out of plantations and local media stories to corroborate accounts wherever possible. In some cases, reporters tracked down people who helped enslaved workers escape. More than a hundred rights advocates, academics, clergy members, activists and government officials also were interviewed.
___
This story was funded in part by the McGraw Center for Business Journalism at CUNY's Newmark Graduate School of Journalism
___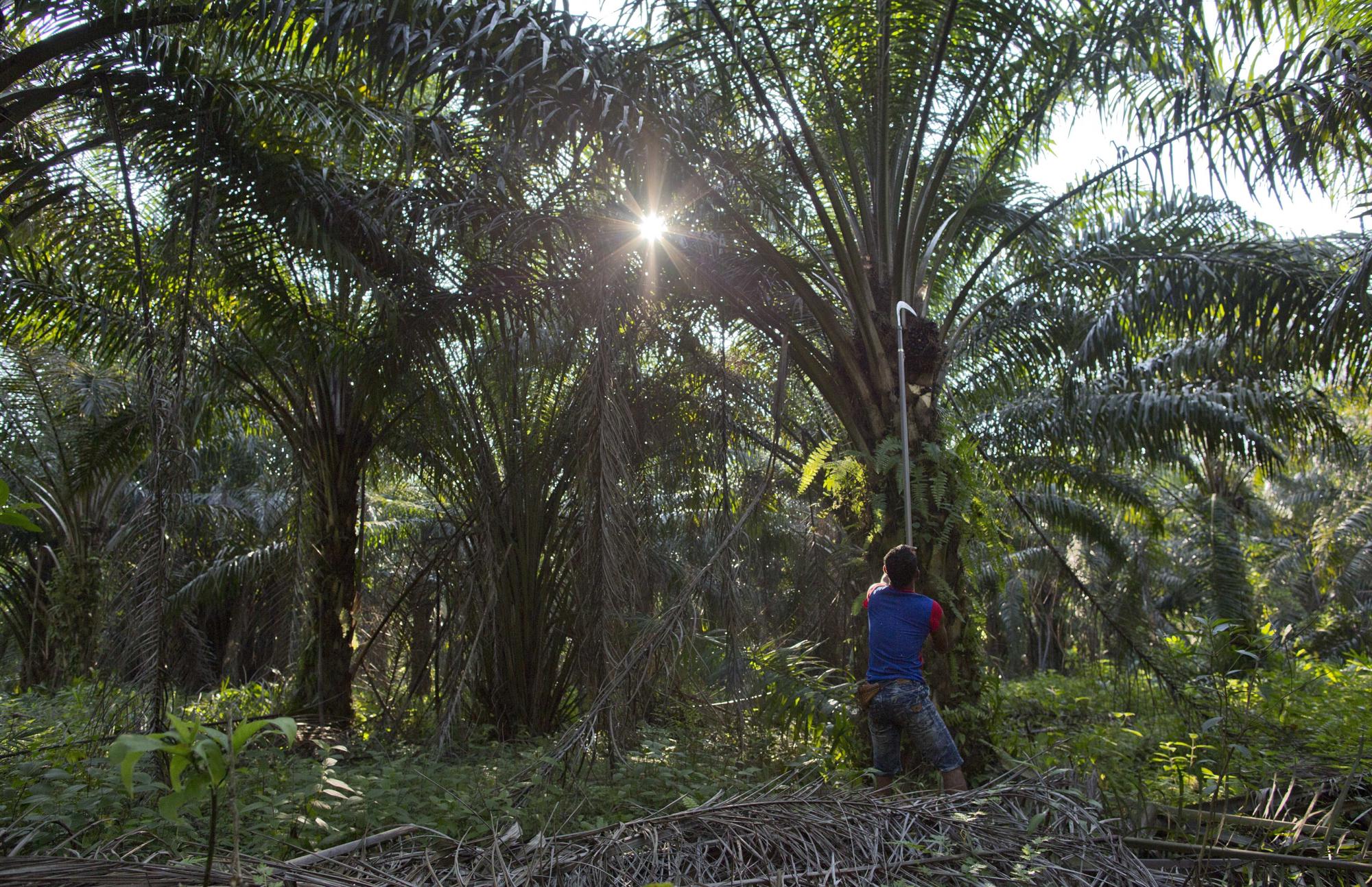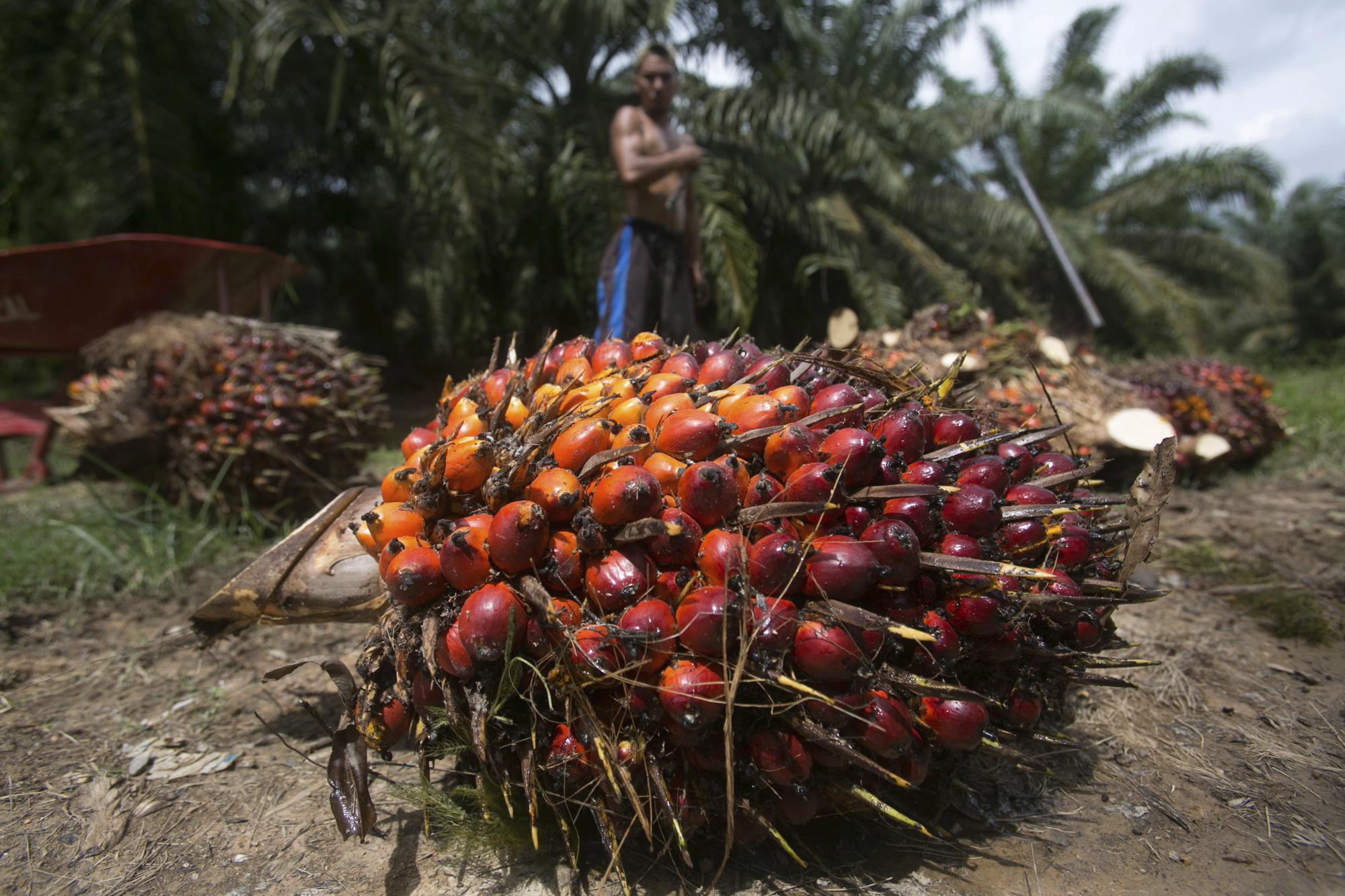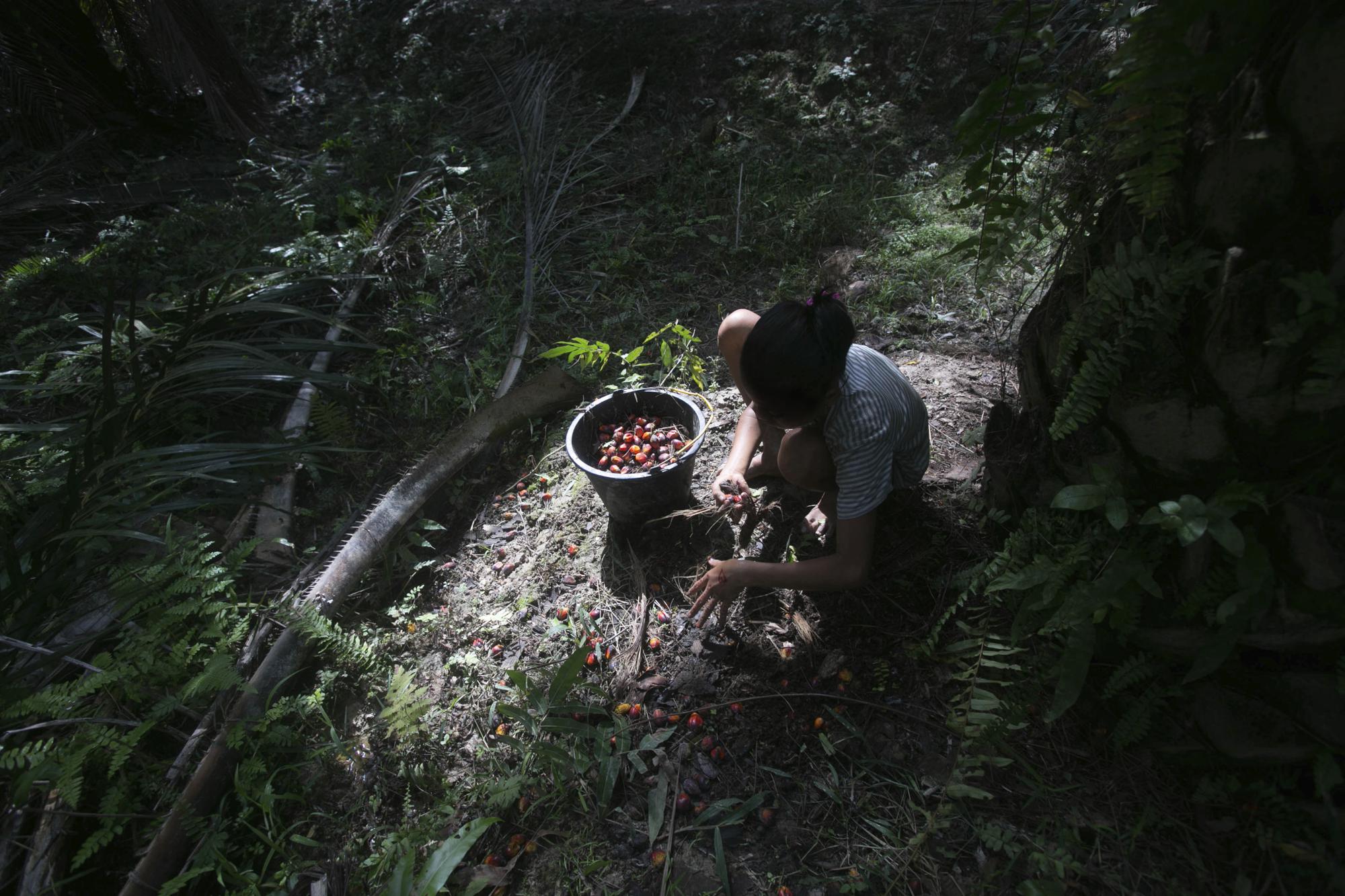 Though labor issues have largely been ignored, the punishing effects of palm oil on the environment have been decried for years. Still, giant Western financial institutions like Deutsche Bank, BNY Mellon, Citigroup, HSBC and the Vanguard Group have continued to help fuel a crop that has exploded globally, soaring from just 5 million tons in 1999 to 72 million today, according to the U.S. Department of Agriculture. The U.S. alone has seen a 900 percent spike in demand during that same time.
Sometimes they invest directly but, increasingly, third parties are used like Malaysia-based Maybank, one of the world's biggest palm oil financiers, which not only provides capital to growers but, in some cases, processes the plantations' payrolls. Financial crime experts say that in an industry rife with a history of problems, banks should flag arbitrary and inconsistent wage deductions as potential indicators of forced labor.
"This has been the industry's hidden secret for decades," said Gemma Tillack of the U.S.-based Rainforest Action Network, which has exposed labor abuses on palm oil plantations. "The buck stops with the banks. It is their funding that makes this system of exploitation possible."
As global demand for palm oil surges, plantations are struggling to find enough laborers, frequently relying on brokers who prey on the most at-risk people. Many foreign workers end up fleeced by a syndicate of recruiters and corrupt officials and often are unable to speak the local language, rendering them especially susceptible to trafficking and other abuses.
They sometimes pay up to $5,000 just to get their jobs, an amount that could take years to earn in their home countries, often showing up for work already crushed by debt. Many have their passports seized by company officials to keep them from running away, which the United Nations recognizes as a potential flag of forced labor.
Countless others remain off the books and are especially scared of speaking out. They include migrants working without documentation and children who AP reporters witnessed squatting in the fields like crabs, picking up loose fruit alongside their parents. Many women also work for free or on a day-to-day basis, earning the equivalent of as little as $2 a day, sometimes for decades.
The AP is not identifying most of the workers or their specific plantations to protect their safety, based on previous instances of retaliation. Many of the interviews took place secretly in homes or coffeeshops in towns and villages near the plantations, sometimes late at night.
The Malaysian government was contacted by the AP repeatedly over the course of a week, but issued no comment. Felda also did not respond, but its commercial arm, FGV Holdings Berhad, said it had been working to address workers' complaints on its own plantations, including making improvements in recruitment practices and ensuring that foreign laborers have access to their passports.
Indonesians such as Jum make up the vast majority of palm oil workers worldwide, including in Malaysia, where most locals shun the dirty, low-paying jobs. The two nations share a similar language and a porous border, but their close ties do not guarantee safe employment.
Unable to find a job at home, Jum says he went to Malaysia in 2013, signing a contract through an agent to work on a Felda plantation for three years. He endured the harsh conditions because his family needed the money, but says he asked to leave as soon as his time was up. Instead, he says, his contract was extended twice against his will.
He says he initially was housed with other Indonesians in a crude metal shipping container, sweltering in the tropical heat. Later, his bed consisted of a bamboo mat next to a campfire, with no protection from the elements and the snakes and other deadly animals foraging in the jungle.
"Sometimes I sleep under thousands of stars, but other nights it is totally dark. The wind is very cold, like thousands of razors piercing my skin, especially during a downpour," he says. "I feel that I was deliberately abandoned by the company. Now, my hope is only one: Get back home."
He has lived this way too long, he tells the AP over the phone -- scared to stay, and scared to leave.
"Please help me!" he begs.
___
A half-century ago, palm oil was just another commodity that thrived in the tropics. Many Western countries relied on their own crops like soybean and corn for cooking, until major retailers discovered the cheap oil from Southeast Asia had almost magical qualities. It had a long shelf life, remained nearly solid at room temperature and didn't smoke up kitchens, even when used for deep-frying.
When researchers started warning that trans fats like those found in margarine posed serious health risks, demand for palm oil soared even higher.
Just about every part of the fruit is used in manufacturing, from the outer flesh to the inner kernel, and the versatility of the oil itself and its derivatives seem endless.